ABOUT IGNITE-ICVSSD 2019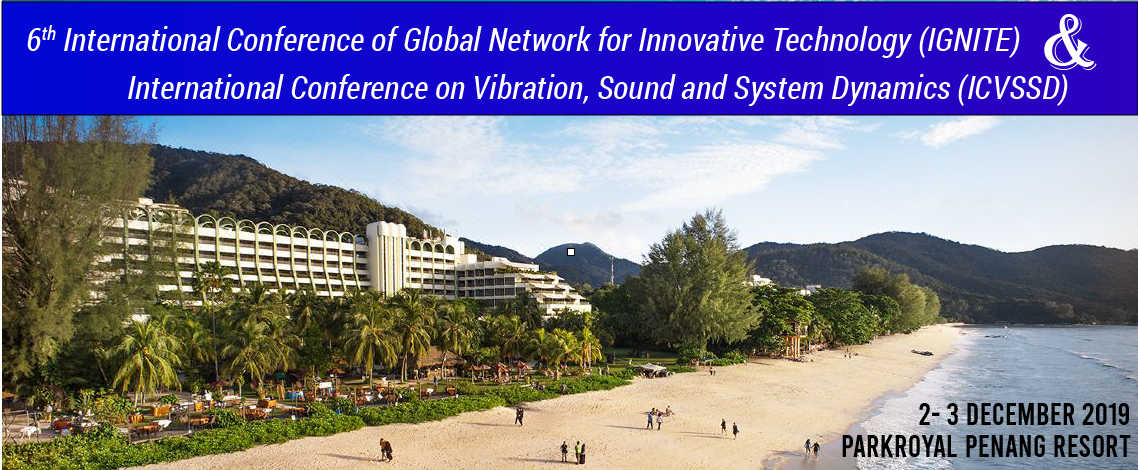 Toyohashi University of Technology (TUT) in collaboration with Universiti Sains Malaysia (USM) will be hosting International Conference of Global Network for Innovative Technology (IGNITE) in Parkroyal Penang Resort, Penang, Malaysia on the 2nd December 2019. Following the success of the previous IGNITE in 2017, USM and TUT are organizing the event again this year, combined with International Conference on Vibration, Sound and System Dynamics (ICVSSD).
The conference welcomes researchers, scholars, scientists, and professionals to present their works and share on their recent findings. The two-day conference event will cover technical programs including keynote lectures and technical paper presentations. All submissions should be in English and contain original research results. All accepted and registered full papers of IGNITE-ICVSSD 2019 will be published in Scopus-indexed proceedings (IOP Conference Series: Materials Science and Engineering.